Microsoft windows has inbuilt function to discover network connected computers in Private and Public networks. When you share a file or folder over a network, it is visible to all the computers connected in the same network. In order to get to the shared file, we need to discover the shared computer or in the other way can use network address. For ease of use, Microsoft Windows inbuilt with network discovery to show all computers connected to a particular network. But majorly, most of us face problems to discover these computers over the network. Techworked has listed possible problems and solutions to these problems;
Terms;
Client PC – PC to receive or find network connected computer
Shared PC – PC which contains shared file or folder (such as server or any windows PC)
Possible issues;
Discovery not enabled in network settings for Client PC
PC visibility not enabled in the network Shared PC
Required Windows services shutdown
Windows firewall
Third party firewall or antivirus systems
Solution for 1&2: Enable discovery in Client PC and Shared PC
Go to Network & Internet settings
Select Sharing Options
Enable items as per in image
For Private Network
For Public network
Solution for 3: Renable required windows services
Click Start Button and type in Services.msc . Open the services application and check for the items below. If any of the item is not started, right-click and press start. In order for the service to run again on the next boot, it must be in automatic start mode.
DNS Client
Function Discovery Resource Publication
SSDP Discovery
UPnP Device Host

Solution for 4: Allow windows firewall settings
Click start button and type in Firewall. Select Allow an app through firewall. Make sure the items shown below are checked.
Solution for 5: Check third party firewall or security settings
One of the well know Security company Bitdefender product has built-in setting for PC discovery disabling. Check more details on this here.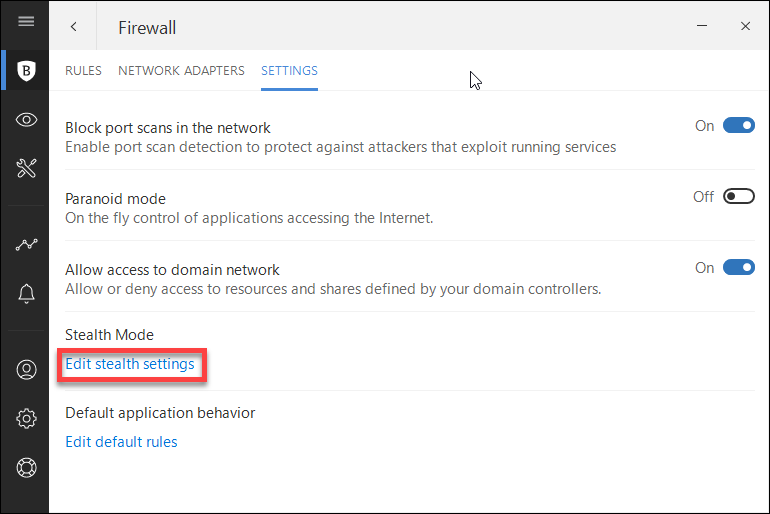 You may find the same for other security softwares in their respective support websites.
Solution 6 (in case all above not solving): Reset Network
Finally. If the above items unable to solve your issues, then it is best to perform network reset. Windows 10 comes with network reset option.
Open Network & Internet settings
Find Network reset in the status page
Click reset and PC will be restarted.
Try reconnecting to network again